Sunday Lunch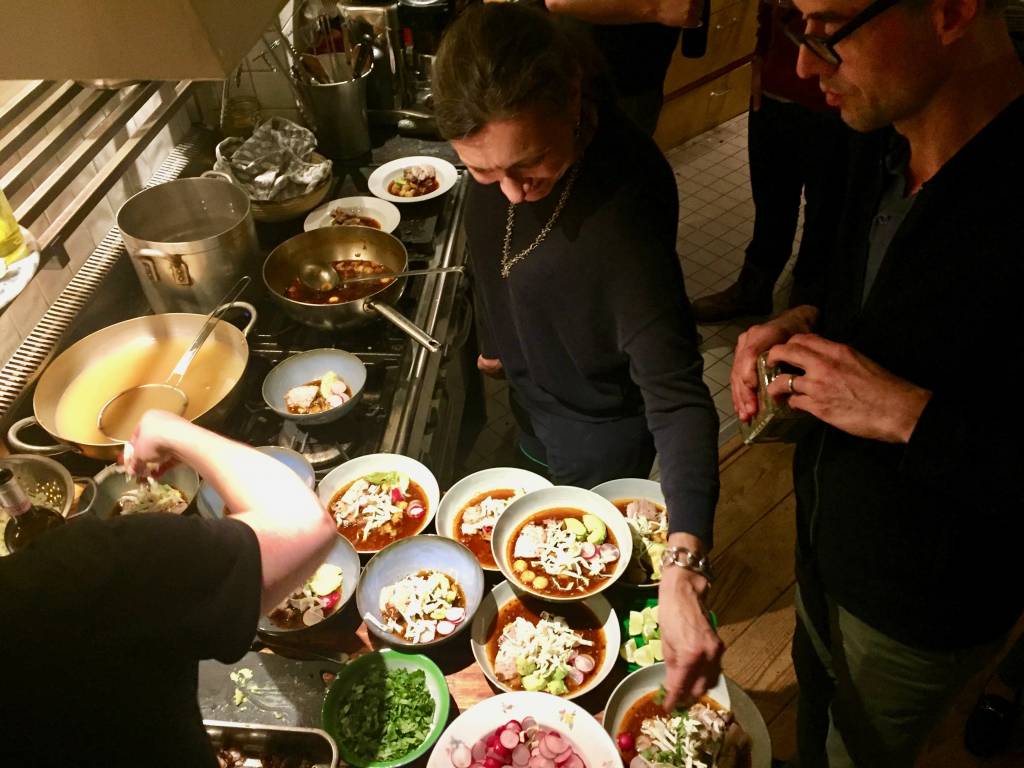 Every three months my friends and I get together in the afternoon, have a glass of wine and figure out what to cook with all the stuff we've brought. Maybe you recall the nineties TV-show Ready Steady, Cook? Well, like that, but with chefs and wine importers as competitors and without any competition. 
I miss working in kitchens. I miss the fun, the plentiful A-grade ingredients, the colleagues, the sheer battalion-like feel of a whole crew working together as one.
What I miss most is sitting down before mis en place, looking over all the fresh produce and making up a menu together. It is simply one of the most fun things I have ever done, and these last few years, every three months or so, I get to do just that. Without any of the pain and sleep deprivation real kitchen work entails.
Last Sunday we made everything from scratch (except for my cured pork cheek and the black and white Boudin Iwan brought from his restaurant). There may well have been over fourteen courses and we ate from 3 am until 11:30. Though no master at patisserie I was forced to make a Tatin and it came out perfect. Still smiling from ear to ear, just thinking about it.
There's little fulfillment as complete and very little fulfillment as easily achieved.
- Gilles van der Loo
PS: I know I should also mention the wines we drank. Frankly, I am embarrassed to.